My JasmineJoy Pore Cleanse - 200ml
My JasmineJoy Pore Cleanse - 200ml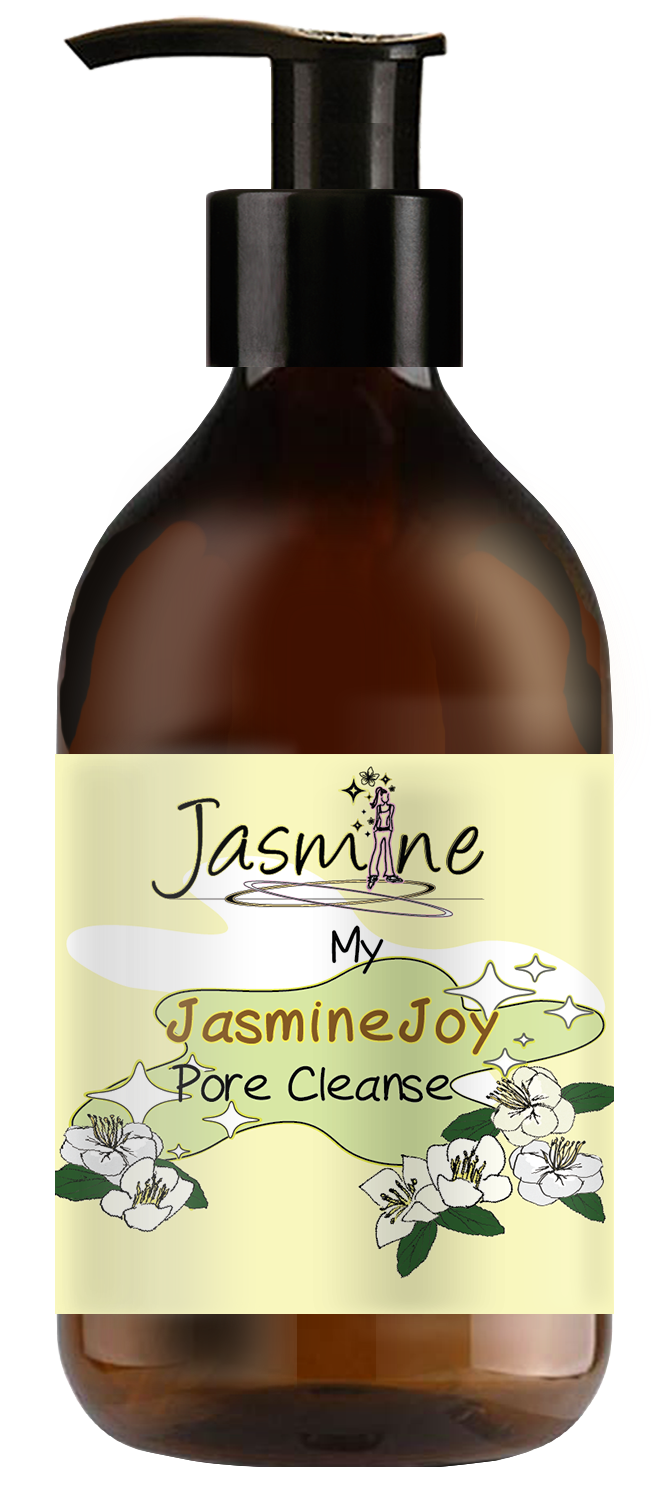 Be the first to review this product.
Botanical complexion purifier for all skin types
A non-greasy, deeply pore detox to cleanse, calm and protect 
 Formulated with the nurturing and antiinflammatory benefits of Jasmine, Sunflower, Moringa and Ylang Ylang Essential Oils
Apply as the first step in the daily skincare routine. Suitable for daily use. 
Paraben-free, vegan, cruelty-free, UK-made
A nurturing pore deep purifier, this non-greasy cleansing milk is gently soothing with sunflower seed oil to nourish and rebalance the skin.
Gently uplifting and rebalancing this restorative cleansing milk is powered with the antibacterial protection of jasmine oil to combat toxins and the sebum regulating and cell regenerative properties of jojoba and moringa seed oil to draw out impurities, even out oil production and support rehydraton to boost the protective barrier function of the skin.
Blended in a fatty-lipid base rich in antioxidant Vitamin E, this cleanser is suitable for all skin types. The non-greasy fast absorbing blend is additionally formulated with antimicrobial ylang ylang flower oil, skin-softening allantoin and circulation boosting bitter orange oil for balanced, rounded skin protection helping to protect against excessive dryness.
Our FlowerPower Promise
100 per cent vegan, cruelty-free and UK-made. Recyclable glass bottle.
How To Use
Use twice daily, morning and night, as the first step in the skincare regime.
 Apply liberally to the face with fingers and gently rinse off or remove with a damp muslin cloth or cotton pads.
Repeat as required. Follow with moisturiser.
 Safe for use around the delicate eye area.

Suitable for all skin types and for daily use.
INGREDIENTS
Aqua (Water), Helianthus annus (Sunflower) Seed Oil, Polysorbate 80, Cetyl Alcohol (Coconut/Palm Kernel Oil), Glyceryl Stearate (Vegetable-origin Self Emulsifier), Moringa oleifera Seed Oil, Simmondsia Chinensis (Jojoba) Seed Oil, Allantoin (Plant Extract), Phenoxyethanol (Preservative), Carbomer, Potassium Sorbate (Preservative), Sodium Hydroxide, Essential Oils: Jasmine officinale (Jasmine Absolute) Oil, Cananga odorata (Ylang Ylang) Oil, Citrus aurantium (Bitter Orange) Oil.
PROTECT AND UPLIFT WITH JASMINE ESSENTIAL OIL
Anti-oxidant, uplifting restorative and rebalancing. Jasmine essential oil has been used for centuries to heal and restore the skin.
Naturally mood-balancing it contains botanical protectors such as benzaldehyde and benzoic acid which are known for their antiviral and anti-biotic effects.
Its antioxidant and active ingredients stimulate cellular regeneration, which help to reduce the effects of stress on the skin. Naturally antiinflammatory it also helps to rebalance the skin while replenishing and naturally hydrating it to support the balance of moisture in skin cells without clogging pores.
---
HEAL RESTORATIVELY WITH BOTANICAL WONDER MORINGA OIL
Derived from 'murungai', the Tamil word for drumstick, Moringa is commonly referred to as the drumstick tree. It contains 13 species from tropical and subtropical climates that range in size from tiny herbs to massive trees.
With a long history in traditional cooking and medicine almost every part of the tree has healing properties.
In skincare the plants' potent antibacterial, anti-fungal and antimicrobial qualities provide essential defense against the growth of disease-causing microbes while the oil's unique fatty acid composition supports the skin surface in regulating permeability.
---
CALMING AND NOURISHING SUPPORT WITH COLD-PRESSED SUNFLOWER OIL
A genuine benefactor for the needs of every skin type and particularly kind to skin that is prone to acne or excesssive dryness or sensitivity, sunflower oil extracted from the seeds of the flower provide cleansing, exfoliating, and softening properties while moisturizing and nourishing it.
Naturally non-comedogenic it protects and softens while purifying with antibacterial care and combating acne-causing bacteria.
As a nutrient it is rich in vitamins A, C, and D, that act as antioxidants to regenerate new skin cells while the fatty acids regulate oil production making it a powerful support in the treatment of acne.
---