My JasmineJoyCoffee Face Scrub - 60ml
My JasmineJoyCoffee Face Scrub - 60ml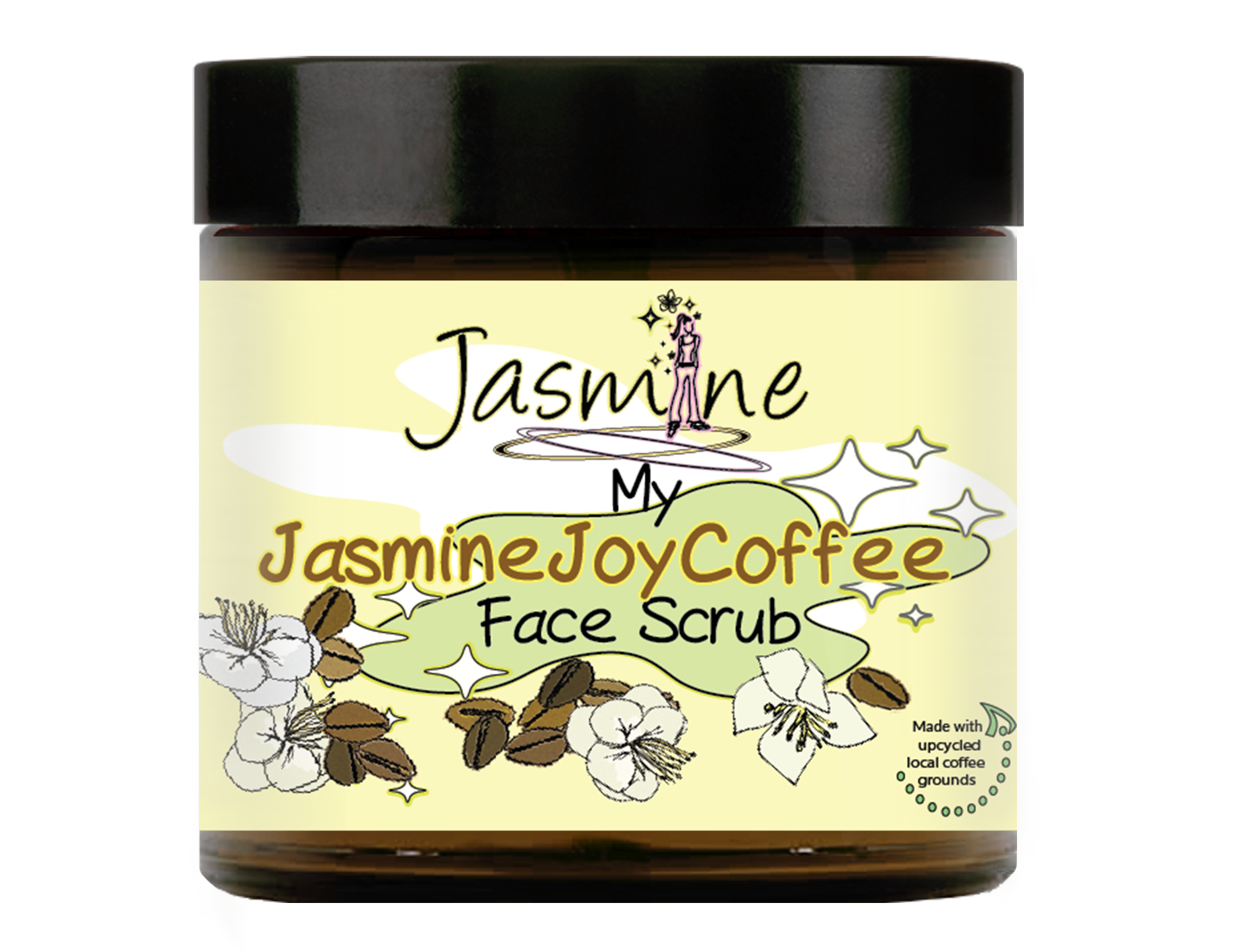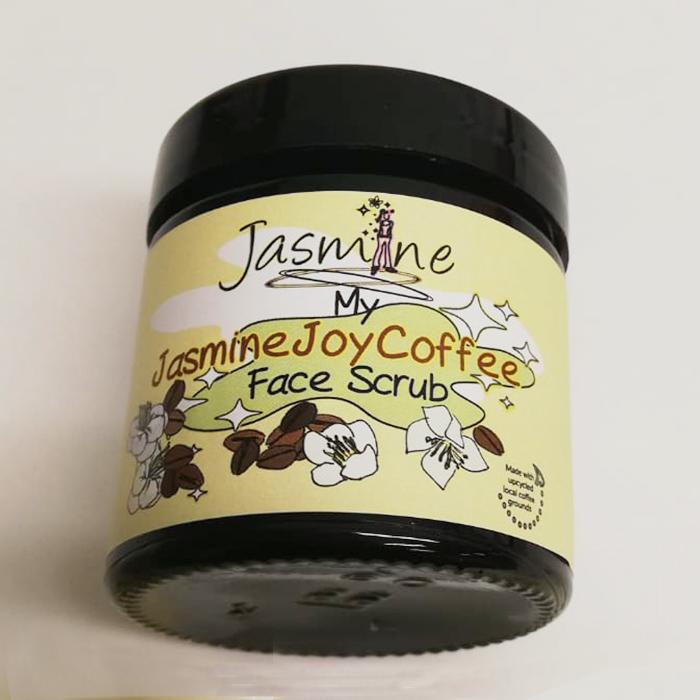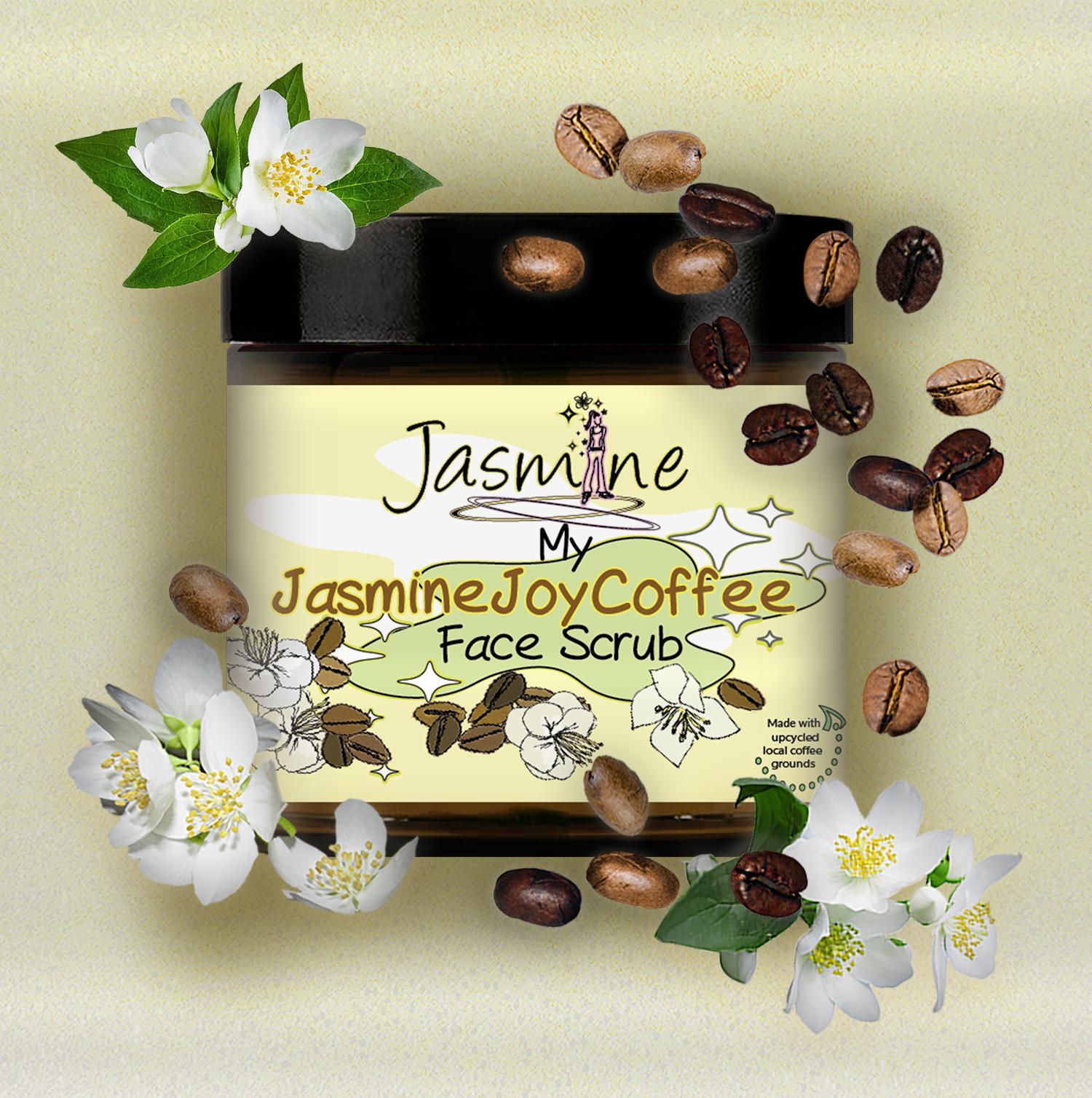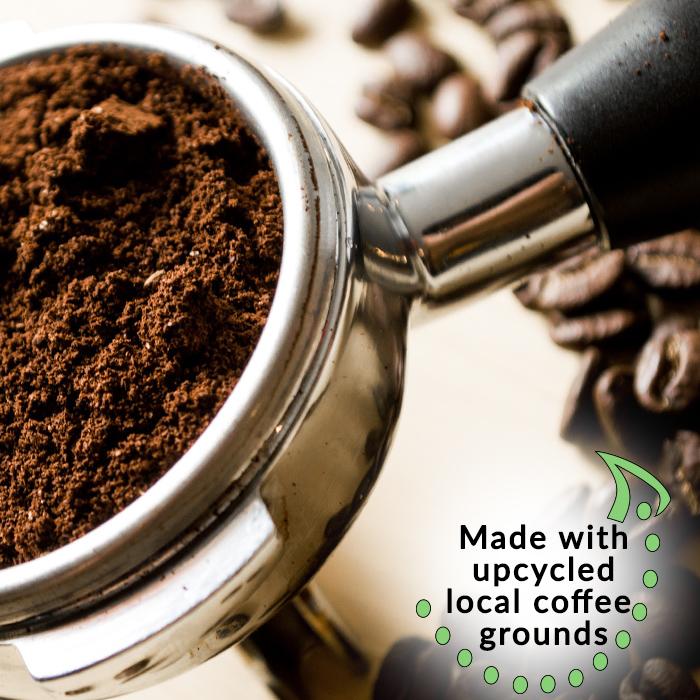 I used this scrub on my arms whilst showering as well as my face as a bit of an experiment..the reason being I have £50 jar of dead sea scrub which I use as a treat, and Ihave to say...the Jasmine scrub worked the same if not better! It smelt beautiful and left my skin so refreshed and smooth. And only a fraction of the price of what used to be my favourite scrub! This one will take a lot of beating. Loved it!
A circulation boosting blend to refine and tighten the skin
Made with the upcycled coffee grounds sourced locally in Kent
Apply during the facial wash to moist skin. 
Paraben-free, vegan, cruelty-free, UK-made
A richly stimulating and circulation promoting scrub to nourish and brighten the skin.

Hydrating, detoxing and healing. This buffing scrub is powered with the naturally stimulating benefits of coffee to trigger blood flow and flush toxins from the skin while uplifting jasmine oil helps to regulate oil production and provide antibacterial support. Additionally detoxifying with the deeply cleansing and pore-purifying benefits of activated charcoal.
Formulated to care for most skin types and particularly gently moisture-retaining with skin-soothing sunflower oil.
Our FlowerPower Promise
100 per cent vegan, cruelty-free and UK-made. Recyclable glass jar.
How To Use
Apply during the facial wash to moist skin.
Use two to three times a week.
Rinse off throroughly.
Pat face with a clean towel to absorb moisture and apply moisturiser.
INGREDIENTS
Aqua (Water), Helianthus annus (Sunflower) Seed Oil, Coffea arabica (Coffee) Seed Powder, Polysorbate 80, Cetyl Alcohol (Coconut/Palm Kernel Oil), Glyceryl Stearate (Vegetable-origin Self Emulsifier), Theobroma grandiflorum cupuacu (organic Exfoliant ) Seed Powder, Allantoin (Plant Extract), Phenoxyethanol (Preservative), Carbomer, Potassium Sorbate (Preservative), Sodium Hydroxide, Essential Oils: Jasmine officinale (Jasmine Absolute) Oil, Cananga odorata (Ylang Ylang) Oil, Citrus aurantium (Bitter Orange) Oil.
BOOST CIRCULATION WITH STIMULATING COFFEE GROUNDS
A powerful energiser and support to the function of skin. The natural caffeine content in coffee acts as a potent stimulant to trigger subdermal activity and facilitate the flushing of toxins and promote the expulsion of harmful elements through the body's lymphatic system.
Our coffee grounds are upcycled from our local source in Kent and air-dried for formulation with its natural botanical benefit.
---
HYDRATE AND HEAL WITH
PLANT-DERIVED ALLANTOIN 
Skin softening and smoothing allantoin works in three ways.
Powerfully moisture-retaining it is a humectant which draws moisture into the skin and locks it into the layers to maintain optimal levels of hydration in the skin cells.
Allantoin is also a natural and gentle keratolytic which sheds away the Keratin top layer of dead skin cells to release softer, new skin and benefit the skins natural cell turnover rate.
As an an anti-inflammatory it helps to reduce irritaion and stress in the skin to support healing.
---
CLEANSE AND REBALANCE WITH JASMINE ESSENTIAL OIL
Anti-oxidant, uplifting restorative and rebalancing. Jasmine essential oil has been used for centuries to heal and restore the skin.
Naturally mood-balancing it contains botanical protectors such as benzaldehyde and benzoic acid which are known for their antiviral and anti-biotic effects.
Its antioxidant and active ingredients stimulate cellular regeneration, which help to reduce the effects of stress on the skin. Naturally antiinflammatory it also helps to rebalance the skin while replenishing and naturally hydrating it to support the balance of moisture in skin cells without clogging pores.
---