My LavenderLove Body Lotion - 200ml
My LavenderLove Body Lotion - 200ml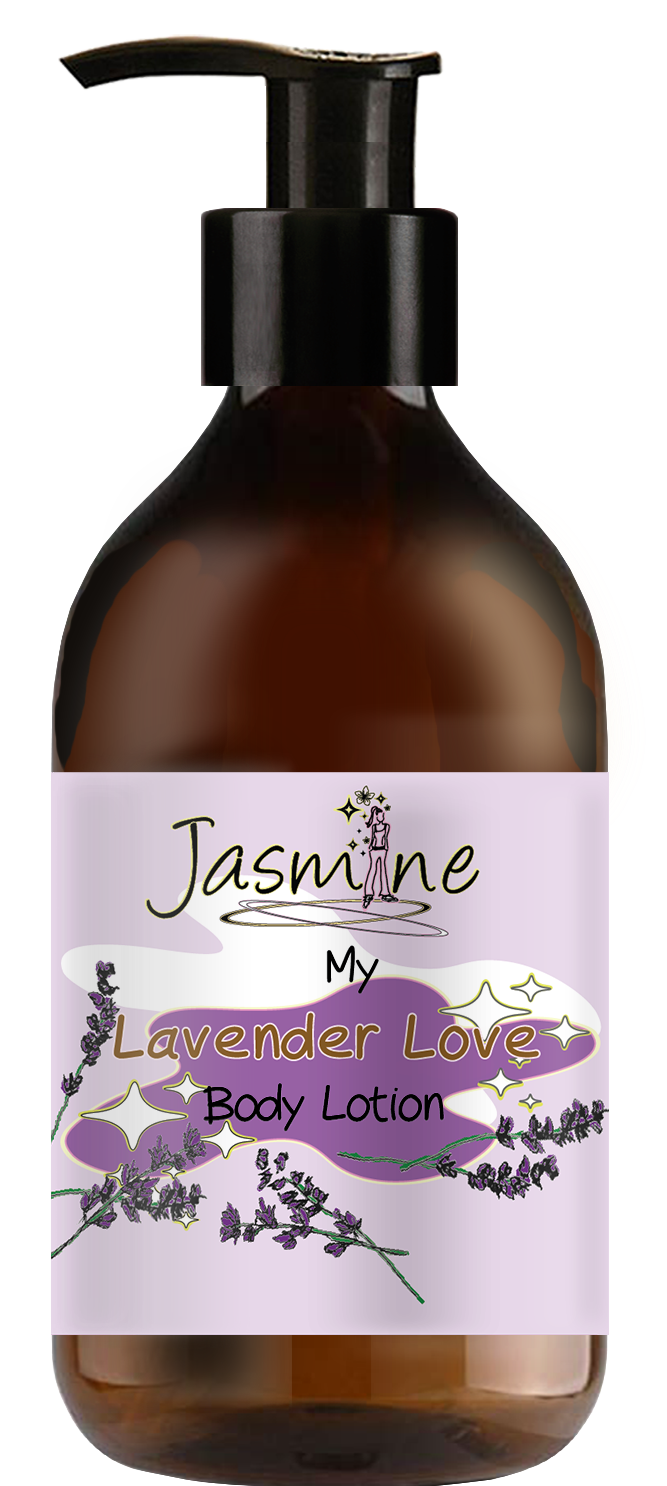 Be the first to review this product.
Natural body hydration for all skin types
A non-greasy, fast-absorbing lotion to nourish and protect the skin
Made with the calming and soothing benefits of Lavender Essential Oil
Apply to clean, dry skin. Suitable for daily use. 
Paraben-free, vegan, cruelty-free, UK-made
A moisture-sealing body lotion to nourish the skin with lasting hydration.

Calming, nurturing and protective. This body lotion is made with naturally antiinflammatory and soothing properties of lavender oil, derived from the lavender flower and wrapped in a non-greasy fatty-lipid base rich in antioxidant Vitamin E.
The moisturiser is suitable for all skin types. The non-greasy fast absorbing blend is formulated with skin-soothing sunflower oil, skin-softening allantoin and healing moringa oil for balanced, rounded skin protection.
Our FlowerPower Promise
100 per cent vegan, cruelty-free and UK-made. Recyclable glass bottle.
How To Use
Apply liberally after bathing or showering.
Massage in until fully absorbed paying particular attention to any dull, dry areas.
Use daily to maintain suppleness and optimal hydration levels to support the vital function of the skin's moisture barrier.

Suitable for all skin types and for daily use.
INGREDIENTS
Aqua (Water), Helianthus annus (Sunflower) Seed Oil, Polysorbate 80, Cetyl Alcohol (Coconut/Palm Kernel Oil), Glyceryl Stearate (Vegetable-origin Self Emulsifier), Moringa oleifera Seed Oil, Allantoin (Plant Extract), Phenoxyethanol (Preservative), Carbomer, Potassium Sorbate (Preservative), Sodium Hydroxide, Essential Oils: Lavandula angustifolia (Lavender) Oil, Eucalyptus globulus(Eucalyptus) Oil, Thymus vulgaris (Red Thyme) Oil, Boswellia serrata (Frankincense) Oil.
CALMING AND NOURISHING SUPPORT WITH COLD-PRESSED SUNFLOWER OIL
A genuine benefactor for the needs of every skin type and particularly kind to skin that is prone to acne or excesssive dryness or sensitivity, sunflower oil extracted from the seeds of the flower provide cleansing, exfoliating, and softening properties while moisturizing and nourishing it.
Naturally non-comedogenic it protects and softens while purifying with antibacterial care and combating acne-causing bacteria.
As a nutrient it is rich in vitamins A, C, and D, that act as antioxidants to regenerate new skin cells while the fatty acids regulate oil production making it a powerful support in the treatment of acne.
---
LOVE YOUR SKIN WITH THE EXCEPTIONAL GOODNESS OF LAVENDER
Loved throughout the ages for its gently calming properties and sweet floral scent, Lavender thought to originate from the Mediterranean, the Middle East and India has a history of healing dating as far back as 2,500 years and many modern studies have proven its outstanding antibacterial, anti-inflammatory, antifungal, antispasmodic and antioxidant potency.
It's ability to reduce anxiety, calm inflammation and combat toxins make it an exceptional support for most skincare needs and a particularly effective botanical to use for soothing the complexion and protecting it against cell damage and irritation.
---
PROTECT AND SOOTHE WITH POTENTLY PURIFYING EUCALYPTUS ESSENTIAL OIL
With a history of use over centuries in traditional and alternative medicines, Eucalyptus essential oil is one of the most effective natural pain relievers for inflammation and fights infection.
With the power of active components such as eucalyptol (70 - 90%) and citronellal, it provides defense against disease-forming microorganisms thereby boosting the body's immune system.
This makes it such an effective support against skin concerns ranging from inflammation, wounds, cuts, burns, sores and can be helpful in preventing complications from arising in potentially vulnerable skin openings such as in popped pimples and insect bites.
---